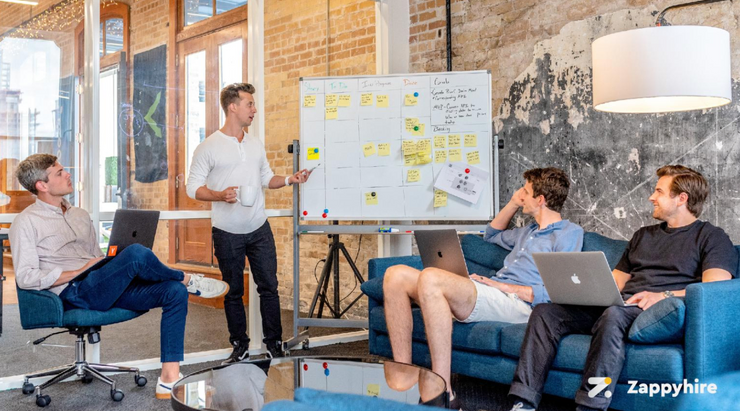 Often confused as an environment of conformance, workplace culture, in reality, refers to an environment where people are free to share common values that help them in achieving a common goal. Values serve as guiding principles that help manoeuvre how a company operates, and more importantly how people of the company should behave. It is these unique values of the company that are the most significant factors which help attract the right talent pool.
46% of employees struggle at their job not due to the gaps within the required skills but rather due to the lack of cultural fit- based on research by CEO of Leadership IQ, Mark Murphy
We at Zappyhire builds a positive workplace culture by:
Recognising employees who embody the values and encouraging them to influence others.

Regular face to face feedback sessions with managers.

Using Co-working space to allow better immersion and interaction among employees.

Using various collaboration and communication tools to ensure transparency of information.

Being responsive to ensure that the employees are always heard.