Thanksgiving is a time for family, friends, and good food. Everybody needs a pause in the hustle and bustle of daily life to express gratitude to those they love and cherish, regardless of religious beliefs.
But it's also a great opportunity to take some time to focus on the people you work with every day. If you're looking for ideas on how to celebrate Thanksgiving with co-workers in your office or workspace, we've got 'em! 
Host a potluck!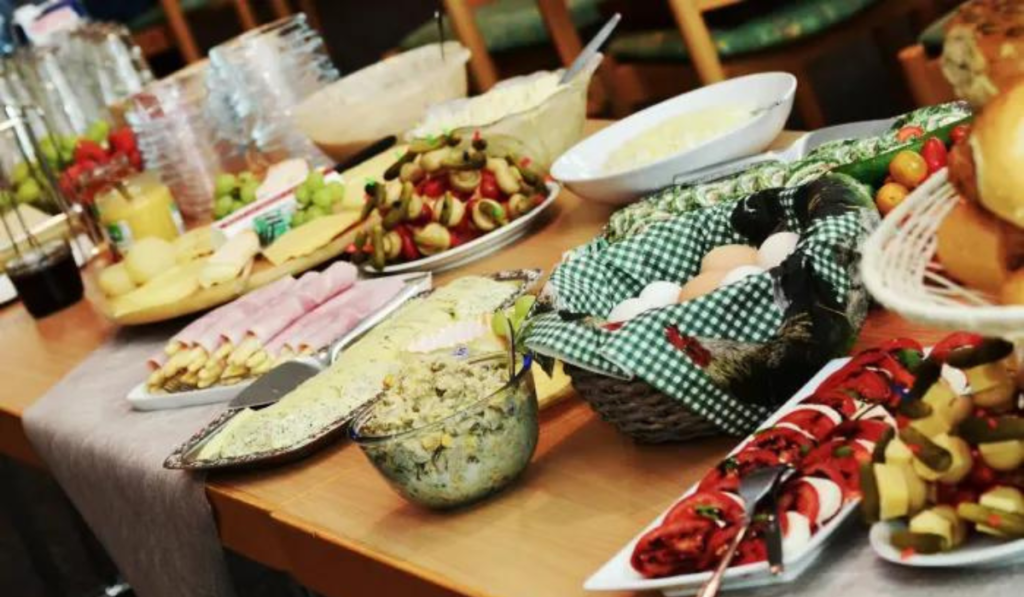 Encourage everyone to bring their favorite or signature dishes. Even their childhood faves or comfort food would make for an interesting spread!
If you have a large group of employees, try hosting it at the workplace itself so you can easily manage everything involved with the event.
If there are smaller groups within your office (for example, if each department has its own lunch hour), consider having individual potlucks instead of one big company party at a fixed time. This will allow more people to move around and take part in sharing their favorite dishes and traditions with colleagues that they normally wouldn't get to interact with as often!
Cook together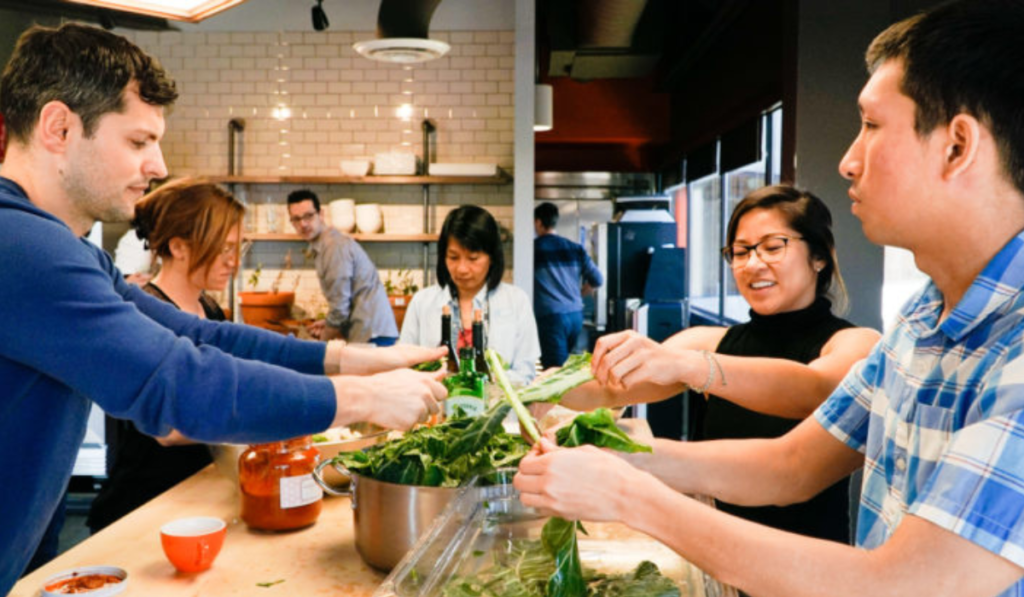 Cooking is a great way to bring everyone together, and will provide a lot of fun for the whole team as they work toward creating a delicious meal!
Once you've decided on what you want to make, make sure that everyone knows what their role is going to be in the process. Doing so will help ensure that everything is completed on time, and no one gets left behind. The following are some ways in which an employee could help out with cooking:
Assign tasks ahead of time
Make it clear who's on cooking duty, who's on helping etc., – after all, not everyone knows how to cook!
Work on different recipes at the same time (e.g., one person can work on pies while others work on main dishes)
Look out for allergies and food preferences! Ask everyone beforehand whether they are a vegan, vegetarian or on a special diet, and if anyone has food allergies. Better safe than sorry!
Don't forget about drinks! Try incorporating non-alcoholic options into your menu like sparkling cider instead of champagne or juice boxes instead of soda cans/bottles."
Make it a team effort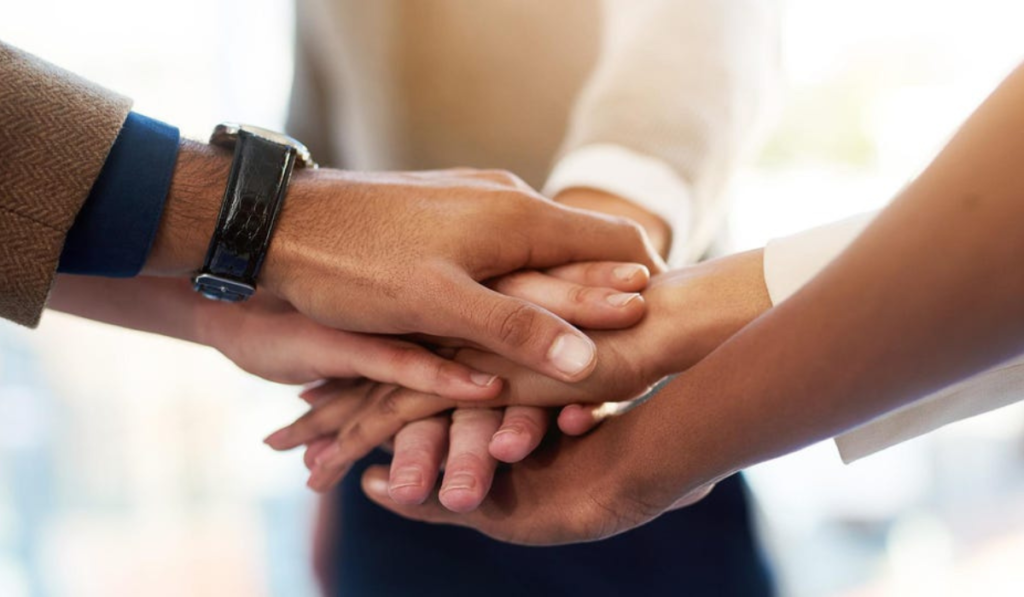 A great way to celebrate Thanksgiving is by putting your team to work with a variety of games! The best part about being able to celebrate with coworkers is that it allows people who wouldn't normally socialize together outside of work hours get excited about getting together with one another. 
Set up games such as board games, ping pong tournaments or even trivia competitions where teams compete against each other! Team building games are a great way to get employees working together, and it will give them an opportunity to get to know each other better.
You can also help foster stronger relationships by asking your employees about their families and their holiday traditions. Gather around and write 'Thank You' cards to a co-worker of choice!
Give back
This year, why not make Thanksgiving a little more meaningful by giving back to your community? Here are some ideas for ways you can spend the day helping others:
You can volunteer at a
Food bank
Homeless shelter
Soup kitchen
Children's hospital
Pet shelter
Wildlife refuge organizations
Pick a cause – and give back to your heart's content!
Offer prizes for charity donations
Employees can donate canned goods or money for local food banks as part of their annual holiday gift exchange and receive raffle tickets for prizes such as gift cards or tickets to concerts or sporting events. This encourages employees to get involved in the community and promotes team building among co-workers because everyone works together on collecting donations and being rewarded with fun prizes!
Bring families together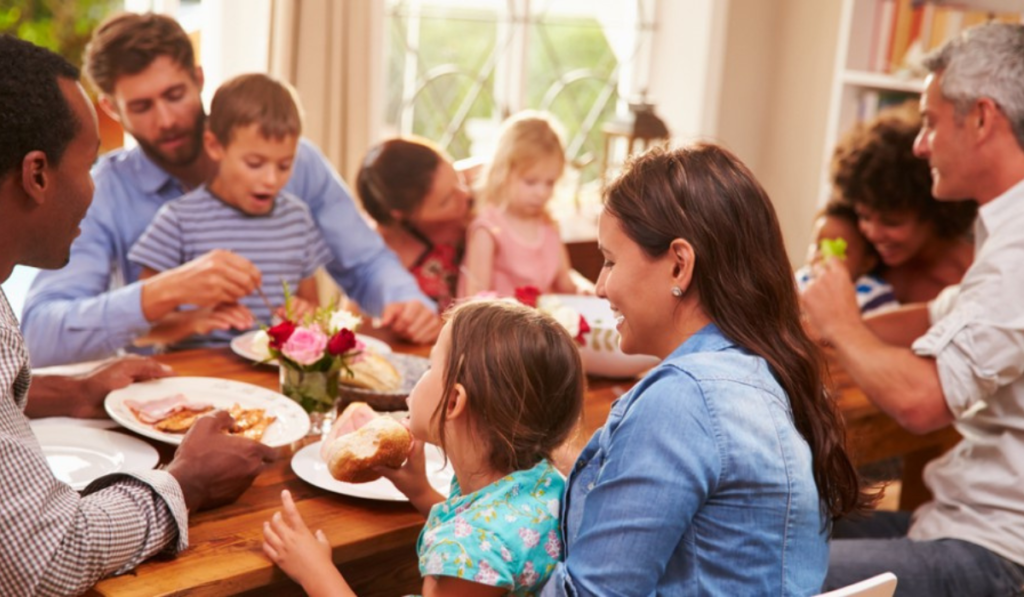 Employees love working at a company that supports them in every way, so the best way to show them appreciation is by thanking them for their hard work and contributions throughout the year and asking them to invite their families to take part in festivities too!
By encouraging employees to bring their families into the office or even host an event outside of work (if possible), you'll ensure that everyone feels loved and appreciated on this special holiday!
Use office spaces you normally don't use enough
If you have an extra room at the office that isn't being used by anyone, turn it into an indoor carnival! Get some tents, decorations, balloons and carnival games ready for everyone to enjoy. You could even ask local vendors if they'd be willing to donate prizes or free tickets for rides at your local amusement park as prizes for winners.
If you have an open-concept workspace, then perhaps you should consider closing off certain areas that are normally not used during work hours. This will create a more intimate environment that allows co-workers to connect better during the holidays – and maybe even form some new friendships along the way!
Finish off with a movie night!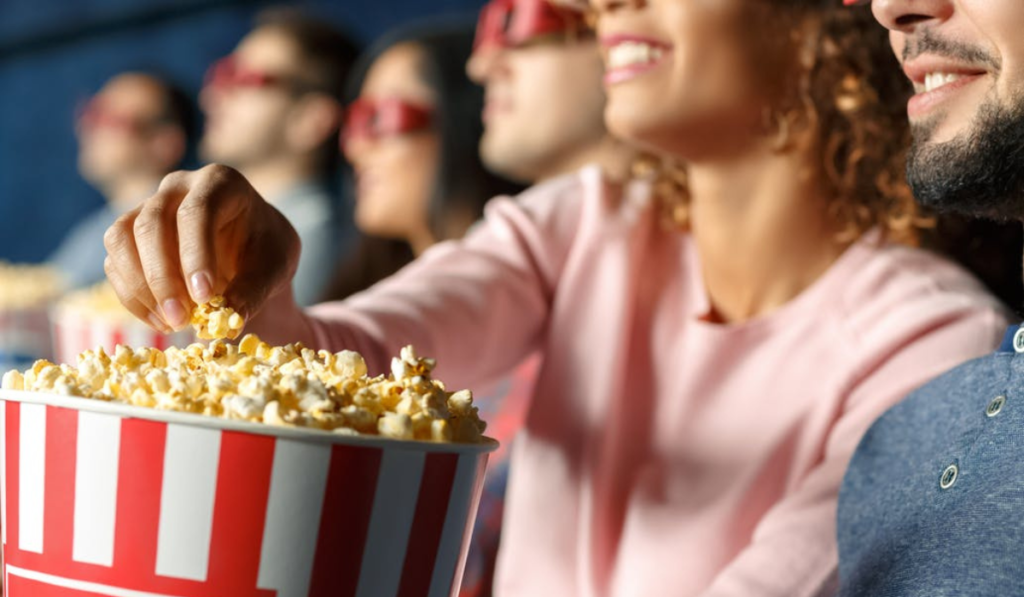 You can rent a few movies and set up an outdoor movie screen in the parking lot for all to enjoy, or hang out in one of the conference rooms and watch a movie on the big screen TV. If you want to get fancy, look into renting equipment like popcorn machines or snow cone makers. Make sure there's plenty of snacks available, like candy corn and popcorn!
If you want to make it even more special, ask employees what they would like to see on the big screen and get together with family members or friends before the holiday begins. It'll be a wonderful way to wrap the celebrations up!
It ain't just about the turkey, y'all
There are many reasons to celebrate Thanksgiving, and it's not just about the turkey and goodies (though it does cover a nice chunk!). Don't forget that Thanksgiving is a time to celebrate, not just with family but with the people we work with as well. It's about giving thanks, spending time with loved ones, and being mindful of what we have – personally, professionally & spiritually.
So, now we'd like to know what you're thankful for this holiday season and what is your tur-key to a strong recruitment process. Let us know in the comments! 👇
Would you like to know our exciting offers for this holiday season? Chat with us.
Happy eating🦃!  Happy Thanksgiving!