The way we work has changed and so has the way we recruit. The current pandemic situation has taught us to see things from a different perspective and to use technology in every possible way. When it comes to recruitment, applying the right technology is crucial. It only takes a few wrong decisions to get you a bad hire and incur huge losses.
As per an article by SHRM , 43% of survey respondents said they ended up with bad hires whenever they compromised on time. While it is important to hire quickly, it shouldn't be at the cost of a good hire!
With the current situation and health risks, the best way to engage in candidate assessments are through remote interviews. But are you doing it the right way? Let's look at the top 5 tips that organizations should consider when selecting a recruiting software to manage their hiring process.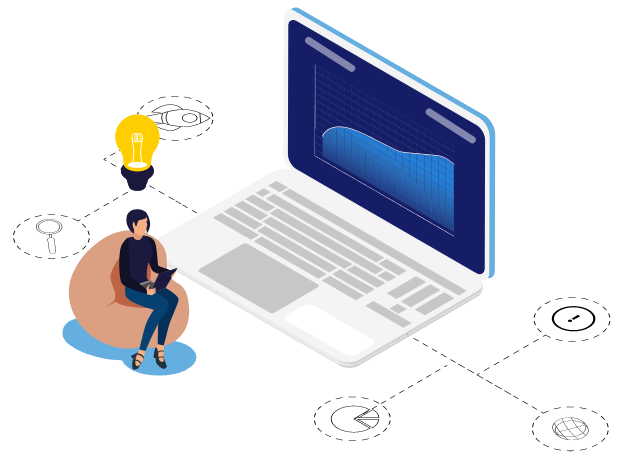 1. Disconnected platforms, disconnected data
With the current HR Tech advancements, recruiters have a lot of choices – starting from simple workflow based ATS to advanced recruitment analytics engines. But the million dollar question is whether they are all connected to each other. Imagine this – all the candidate registration data lies in one system, the assessment details in another and candidate engagement & onboarding in a third system. Chaos, describes this situation best. A connected recruitment toolchain ensures all the data is available in a single platform. This allows the organization to view the entire audit trail of any candidate who has gone through the recruitment process.
2. Select a tool where interviewers, recruiters and hiring managers can collaborate
In a survey by PwC, 78% CEOs are of the opinion that remote collaboration is here to stay. When it comes to recruitment in a remote setup, it is all the more important to have your recruitment platform support multiple stakeholder collaboration. For an effective recruitment, candidates, recruiters, interviewers and hiring managers should be able to effectively collaborate over a single platform. Interviewer signoff, recruitment task management, realtime chat etc. should seamlessly work in the platform you choose.
3. Know your candidate before starting the interview
The more you know about a candidate, the more effective the interview. From the time a candidate applies for a job till the time they attend an interview, a lot of data is exchanged. Comments, emails, documents, video assessments are just a few ways in which data flows between multiple stakeholders. In addition to traditional video interviewing softwares, be sure to use the right system that helps you assimilate this information and makes it available during the interview.
4. Is your tool talking to you?
Insights and recommendations play a vital role in assisting you to make quicker calculated decisions. From recommending the best candidates to be shortlisted to suggesting multiple ways to improve your recruitment pipeline, your recruitment system should be able to guide and recommend you throughout the process. 84% of recruiters believe that recruitment decisions will be driven by analyzing talent data in the coming years.
5. Can't leave this out – Candidate Net Promoter Score!
Unlike earlier, candidates today choose the employer. Not vice-versa. Though it has been 23 years since the term "War For Talent" was coined, by Steven Hankin of McKinsey & Company, it is still relevant in the current scenario. Recruiters should give due importance to maintaining a good relationship with their candidates. With the sheer number of inbound applicants, finding the best ones and engaging with them is an important task, though not an easy one. This is where technology comes to the rescue. Adopt a recruitment system which helps you spot the right talent and automatically engages with everyone in a contextual and personalized manner. This for sure will help you improve your NPS and thereby your brand equity too!
Zappyhire's intelligent recruitment solution helps you hire the best talent for your organization. It automates your end-to-end recruitment process and guides you to make the right decisions with insightful data. Zappyhire deciphers the resume, asks the candidate contextual questions and empowers the recruiter with actionable data required to make a decision. From candidate shortlisting to onboarding, Zappyhire helps recruiters hire the right talent in a very short span of time.