In the aftermath of the COVID-19 pandemic, hiring has become an integral function for every organisation. What's even more challenging is remote hiring with all its logistical challenges, technical issues and a wider talent pool to deal with. To make matters worse, the recruiting team is distributed — how to deal with these digital recruitment issues and create positive candidate recruitment experiences at the same time?
This is where new-age recruiting systems step in. In a time when no organisation can evolve without adopting technology, recruitment systems facilitate seamless hiring, boost candidate engagement and ultimately the CNPS.
Quick fact: 72% of people who had a negative candidate experience will tell others about it!
1. What is CNPS and Why is it Important For Organizations?
CNPS is a measure of a candidate's experience during the hiring process. It is a key metric that allows a peek into what it is like for a candidate to interact with your organisation.
A high CNPS means a positive candidate experience and that can result in better employee branding, a higher number of referrals and greater loyalty. CNPS is like a teaser for what it would be to work with an organisation and can have a massive impact on an organization's reputation. A new age recruitment system can help achieve 'good' and 'excellent' CNPS scores.
2. What is a New Age Recruitment System and How Can It Boost CNPS Scores?
A new age recruitment system supports digital hiring using AI technology that results in smart, quick and efficient hiring, which in turn results in higher Candidate Net Promoter Scores (CNPS). There not a few but many benefits of using an AI recruitment system:
a. Automate candidate communication
One of the major influencing factors for CNPS scores is candidate communication. 69% of candidates want to see an improvement in the employer response time.
Most candidates tend to give a bad review because they don't hear back from the recruiters or aren't updated about the recruitment status. This process is automated with chatbots which interact with candidates consistently in a personalised way, making candidate communication seamless.
b. Makes it a breeze for recruiting teams to focus on decision-making
The system facilitates new gen assessments such as AI video interviews which the candidate can take at their convenience. The recruiting system analyses the video interview and generates insights about each candidate. Recruiters get to know much more about their candidates even before they meet them.
With all these tools at the disposal of a recruiting team, it gives them a breathing space without having the need to talk to go through the profile of each and every candidate.
c. Leads to positive candidate experiences
With automation, all candidates are constantly updated about the status of their application while recruiters become more efficient and spend time to build meaningful relationships with top candidates driving CNPS. An AI recruitment system is data-driven, which means tasks are organised, faster and efficient.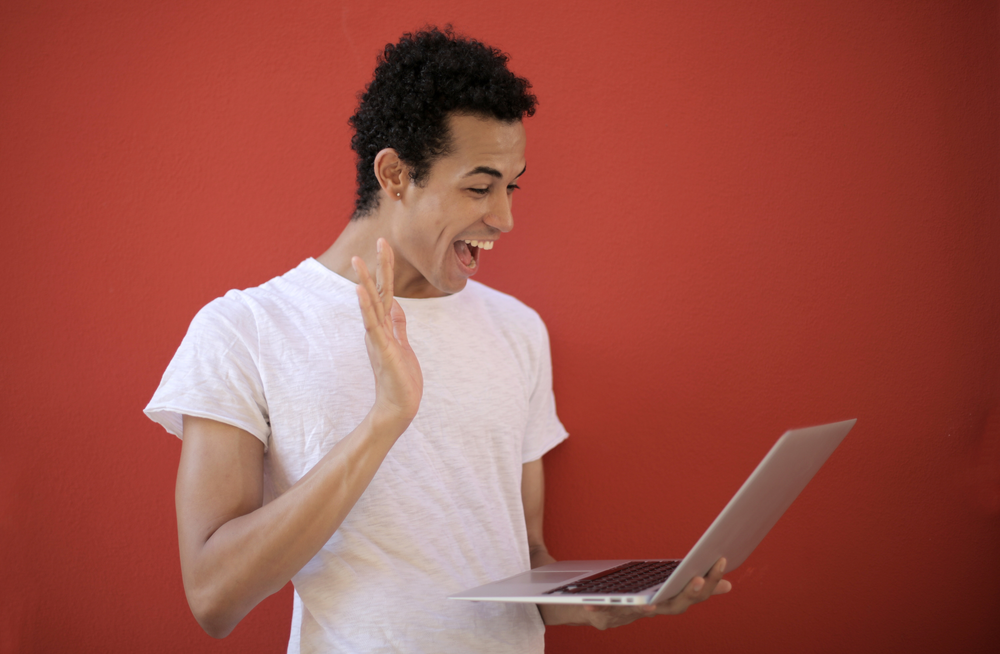 3. What are the Benefits of a New Age Recruitment System For Your Organisation?
a. Seamless hiring
A new age recruitment system uses AI to create faster hiring and onboarding processes. It offers personalised insights, better collaboration for recruiters and a holistic candidate view. This means there are no manual, repetitive tasks to be done by a recruiter. Recruiters and hiring teams just focus on making the right hiring decision.
b. It automates repetitive manual tasks, boosting efficiency.
Once applications come in, there are numerous time-consuming tasks. For starters, recruiters have to go through each and every resume and screen applicants. Once they select candidates for an interview, they have to spend time coordinating and scheduling interviews. Did you know recruiters spend up to 50% of their time on these tasks?
An AI recruitment system saves recruiters time by screening applications in an instant, auto-scheduling interviews with a recruiting chatbot and answering FAQs about the organization's culture or the interview process. The system also keeps the candidates informed about the status of their candidature, proactively.
With automation, your recruitment team can save time for more important tasks. This boosts overall efficiency within your organisation.
c. It allows recruiters to work digitally, 24×7 from anywhere, without affecting the hiring process.
Something that began due to the pandemic, the remote working culture is here to stay. Recruiters are working from different places, affecting collaboration among teams and ultimately impacting the candidate experience and the CNPS scores.
A recruitment system creates a platform for them to collaborate and hire from anywhere. They can collaborate on interview questions, collect feedback from multiple stakeholders within the organisation and arrive at a decision faster. Without a system, this process would be slower and scattered. But with one, your CNPS scores can be sky high.
d. It saves time and costs.
With all of this combined, your organisation saves on resources. The recruiting system speeds up and automates end-to-end hiring which saves a lot of time. Secondly, with a positive candidate experience, you'll find that your potential employees are motivated not just by the pay package but also by the culture of the workplace. There won't be multiple rounds of negotiations about the pay package, as they would 'want' to work with you.
e. Boost employee branding efforts.
We've read how a positive candidate experience can result in high CNPS scores. It also boosts employer branding and increases referrals. 81% of candidates will share a positive experience with their direct network, for example, Glassdoor. This will boost your branding efforts and make potential employees perceive your organisation as 'one of the best places to work'.
Hiring For Tomorrow
There are many reasons to adopt a good new age recruitment system but none to not to do so. Ensure that you do your research while implementing a system for your organisation as not all new age hiring systems are foolproof or comprehensive.
Create better recruitment experiences with ,Zappyhire today! Step into the new age of hiring and be in sync with the times.
Get in touch! ,https://zappyhire.com/demo.html