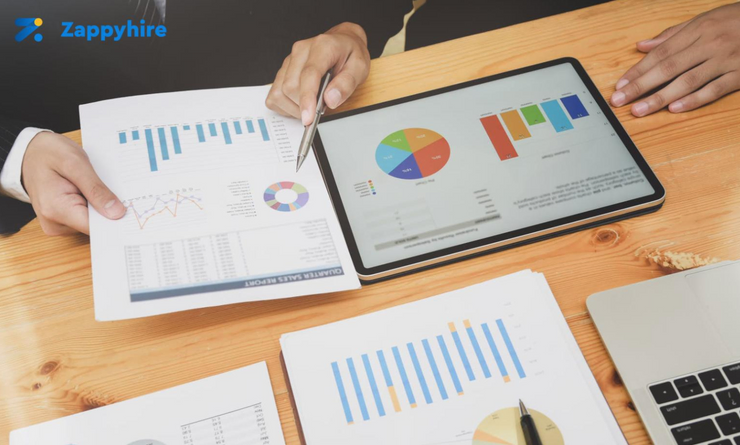 Predictive hiring can be described as an organization's ability to forecast and hire suitable talent as per their skill requirement.
It is a system or process that studies a candidate's characteristics to predict the desired future outcomes of the candidate in a given role at a company.
Recruiters try to avoid hiring hazards by adopting Artificial Intelligence (AI) and Machine Learning in their recruitment process. Few companies use such technology in the form of 'people analytics' in workforce management, learning analysis in prototyping a 'successful profile'. Zappyhire helps companies in building such predictive algorithms to increase efficiency.
Predictive hiring is the future as it not only eases the
Overall process but it proffers several other significant advantages as follows:

Improving efficiency of the hiring process.

Ensuring more unbiased and hence greater quality recruitment and assessment of candidates.

More in-depth engagement with employees and helps to plan well to avoid unnecessary costs.
AI-based predictive hiring is based on data collected during the hiring process. The more an organisation leverages data and reduces the bias in what data to gather and use, the more accurate they will be.