As the need for talent extends to rise, recruiters encounter added obstacles, including a way to resources & possible bandwidth. The recruitment process includes sourcing and hiring new employees to appoint vacant job positions in a firm and has a huge number of sub-processes within it. At startups and companies with smaller teams, these challenges can be critical obstacles to growth.
With numerous individuals striving for a dramatically more limited number of jobs, how make recruiters discover ways to get their lives more comfortable and their tasks easier? This is where AI can perform a role. Let's take a look at what is recruitment automation and its advantages & find out how recruitment automation in your organization can lead to vital gains for your business as a whole.
What is Recruitment Automation?
Recruitment automation is a technology that assists organizations to automate their recruitment workflows so that they can reduce the cost of recruitment, enhance their firm's talent profile, improve productivity, and expedite the time utilized to hire new talents. Because recruitment is a people-focused industry, recruitment automation utilizes AI & machine learning technologies to recognize, estimate and learn from the skills and characteristics of candidates. These tools are powered by machine learning, predictive analytics, data science and they can be utilized in all stages of a hiring process.
The popularity of AI-based applications is continually evolving in different sectors. Recruitment is one of the well-known sectors that is seeking automation tools.
In this period of automation, recruiters perceive a new chance to increase their recruiting process. If the recruiters do not embrace the latest AI recruitment technology, they are inadequate to accomplish the mission. Besides, the recruiter will be covered by the dust of the competition. This is a form of technology that permits organizations to automate recruitment jobs and work processes so they can quicken time-to-fill, obtain recruiter efficiency, increase the general strength profile of their company, and reduce cost-per-recruit.
Benefits of Recruitment Automation
Recruitment automation has a definite impact on various recruitment processes in addition to enhancing the candidate experience throughout the process. It can also benefit in providing data on current and previous candidates so that you can understand the success pattern in getting quality hires. Discover the essential advantages of automating your hiring process are below.
Identify Better Candidates
Your candidate persona should drive all recruitment decisions you make for a particular role. The recruiting automation tools can assist you source & screen applicants more efficiently. This turns into a higher-quality talent pool that eventually leads to better, more effective hiring decisions.
Increase Productivity
Recruitment process automation allows recruiters to work effectively and settle on better choices at a quicker pace. 80 percent of organizations accept that recruiting automation helps them to increase their productivity by automating repetitive tasks.
Automation of the hiring works like interview scheduling/follow-ups and manual resume screening allows recruiters to focus on the essential tasks. It is also very vital to keep the right balance between automation and human touch of process.
Reduce Time To Hire
By automating several steps of the hiring procedure, for example, applicant pre-screening, pre-employment assessments, nurturing, workflow automation, and candidate engagement helps recruiters to close the position much faster and focus more on strategical efforts.
Hire for Multiple Roles Simultaneously
With an average time-to-fill of 36 days, recruiters can't manage to hire one role at a time. Recruitment automation increases bandwidths boosts productivity and enables recruiters to fulfill larger positions quickly. By reducing your recruitment cycles, you will lower the cost-of-hire, which can amount to tens of thousands of dollars, depending on the position and level of seniority.
Improve the Candidate Experience
Candidates enjoy an engaging experience, quicker responses, and faster hiring decisions. The recruitment automation can trigger personalized and contextual interaction with candidates at different touchpoints of the recruitment process. Recruiters can focus more on building relationships, while applicants experience a streamlined procedure, get quicker responses, and don't require to wait as long for an employing choice.
Automate Your Recruitment Process with Zappyhire
Artificial intelligence is changing the recruitment industry. The evidence that there is AI-powered recruitment software that improves decision-making in hiring processes does not imply they can substitute individuals.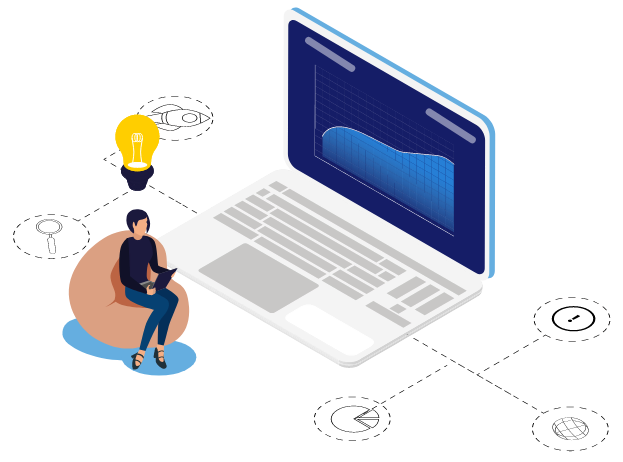 Recruitment can include various challenging and long activities for those capable of it in a firm. AI Recruitment automation suites such as ,Zappyhire help businesses take the pain out of the recruitment process.
Discover how Zappyhire's AI-powered recruitment automation platform can assist your recruitment demands today. It's a great way to take all the advantages of recruitment automation to your organization without changing your hiring process. You can also take it for a test drive here – ,Get Demo.