,#ZappyWorkcation – Jan 3rd and 4th, 2022
Zappyhire just turned 3 and recorded its highest growth in revenue, customers, and employees last year. So what does this admirable growth journey call for? A party of epic proportions!
The Zappyhire team reunited at a nature-bound resort for a two-day ZappyWorkcation on Jan 3rd and 4th to meet each other, work together, build strong bonds, have fun, and unwind from the mundaneness of working from home.
Here are the highlights:
Day 1:
The most interesting part of the day was when most of the team members met for the first time since they joined Zappyhire, putting hitherto unknown faces to familiar voices.
This was followed by a lot of catching up over some good food, fun games, and a much-awaited 3rd-anniversary celebration in which our co-founders, Deepu Xavier and, Jyothis KS shared the interesting 3-year journey of Zappyhire from its inception till date.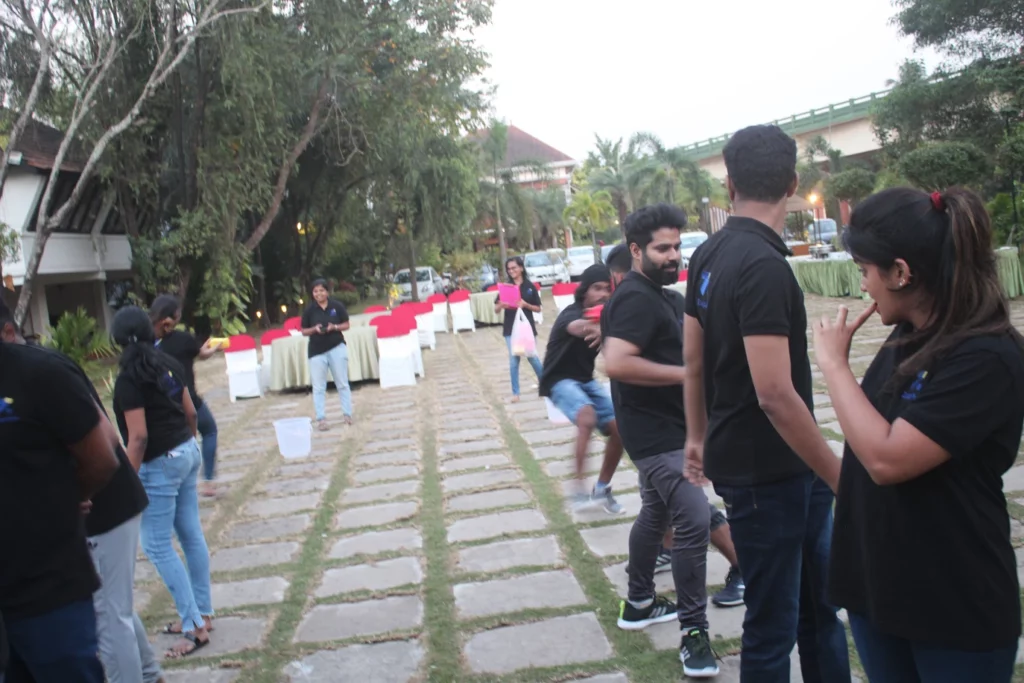 After an eventful day of fun and frolic, the team signed off for the night with a buffet dinner at the resort, on the banks of Lake Ashtamudi.
Day 2:
Team Zappyhire stepped into the Kerala Startup Mission Integrated Startup Complex (ISC) at Kalamassery, a space where startups are born and nurtured.
Our co-founders Jyothis KS and Deepu Xavier kickstarted the day with an inspiring speech and shared their goals for 2022 that resonate with the company's vision of becoming a global leader in the HR Tech industry.
As part of Zappyhire's appreciation for contributing to the company's growth, they announced the winners of the first-ever Quarterly Awards.
Here they are:
The fun and excitement continued when prizes were distributed to the first and second place winners of the previous day's games.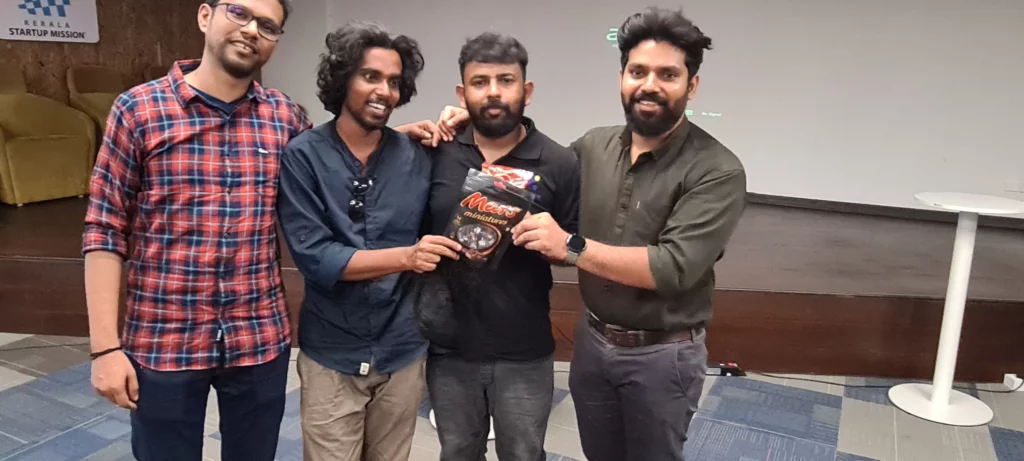 After two days of unlimited fun, the team parted ways in the evening with a heavy heart, a stronger bond, and a lifetime's worth of memories, knowing that another reunion is soon to come.
The Zappians – Meet The Dream Team At Zappyhire
As a startup, it is crucial to building the right team whose professional goals align with the company's goals. The team of Zappians was built on this idea and comprises 30+ brilliant minds who helped to script our success story. Here they are in the first picture – TheDreamTeam – the ones we are grateful for every day for bringing our vision to life.
Building A Startup Family – All Great Things Have Small Beginnings
Zappyhire's 3-year long success journey began with a vision to revolutionize the way companies hire the right talent. From having just one customer, the company has grown multifold over the years – not only in terms of revenue, number of customers, and employees, but also in creating a workspace that is conducive to the personal growth, development and well-being of every person who is involved.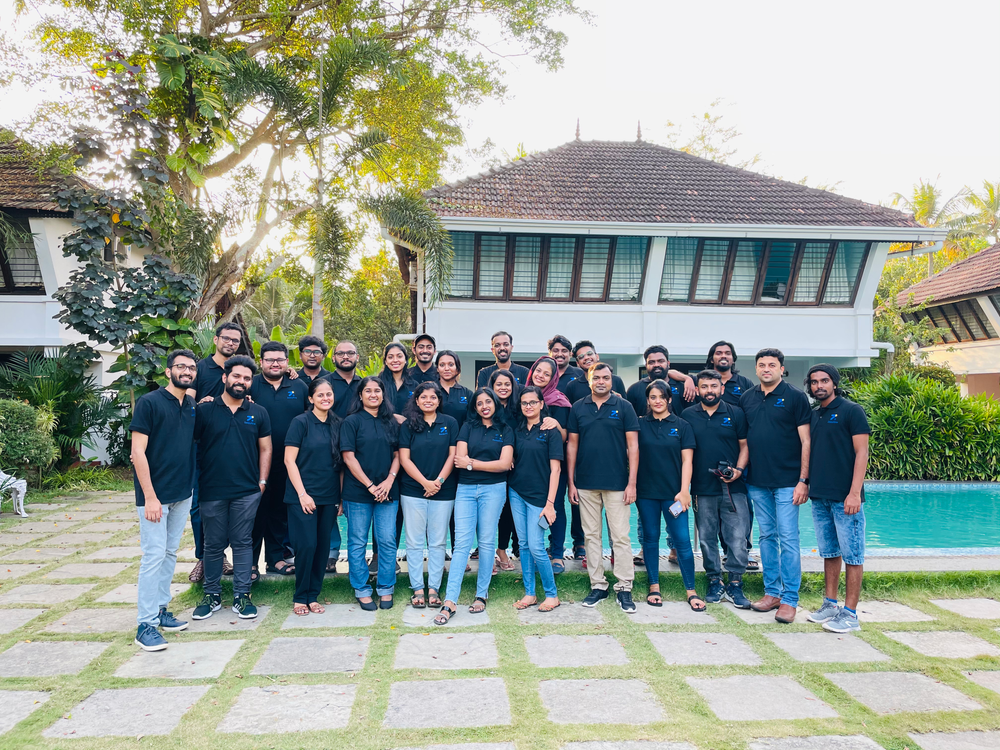 In the following picture, meet ,Mehar Rahim, our second employee, who joined ZappyWorkcation with her 3-month old daughter, Dua even while on maternity leave. Mehar's story embodies every value Zappyhire hopes to promote – which is to create a safe and comfortable environment for employees to maintain their work-life balance.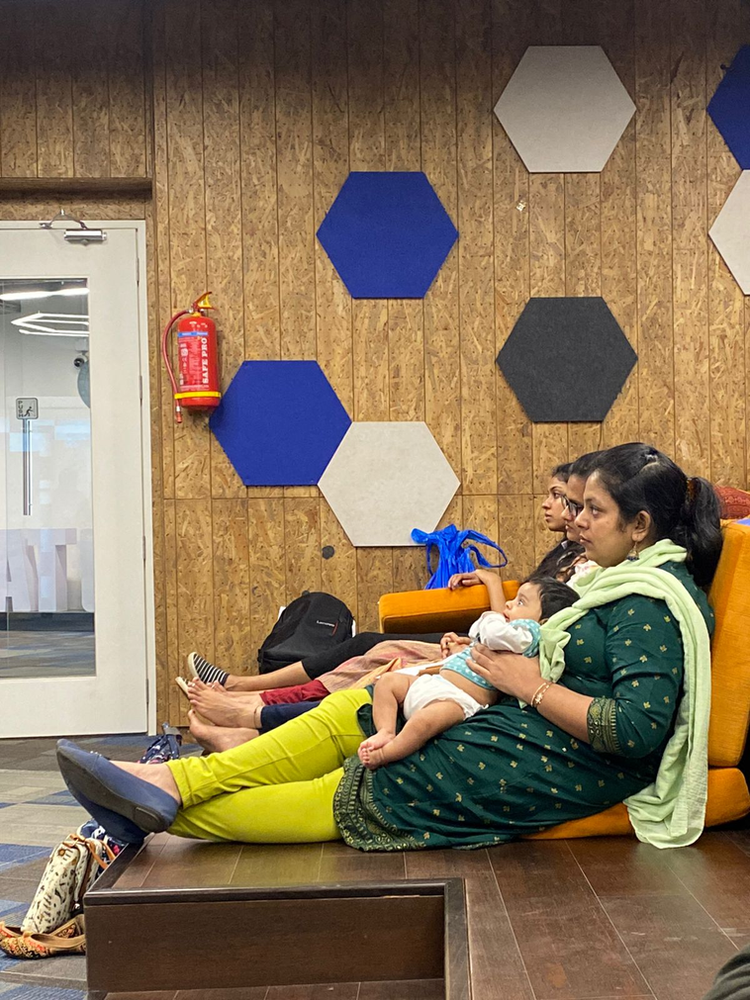 2022 – Come Be A Part of This Exciting Journey
The year 2022 is one of bigger visions, bigger goals, and a bigger family.
We invite all smart, vibrant minds to join part of our exciting journey. Don't miss this opportunity to explore all possibilities of fun and growth!
Do you want to join the next party? Apply here: https://bit.ly/3n9BduT
About Zappyhire – A Smart Recruitment Solution
Zappyhire is an AI-Powered Recruitment Platform that helps enterprises screen, engage, and hire the best talent faster.
Our features include:
Recruitment Chatbot
Resume Parser
AI-enabled Robotic Video Interview
Automatic Interview scheduling
Talent Assessments to Engage Candidates
Predictive Hiring
Dashboard and Analytics
Integrated with Zoom /Slack / Microsoft Teams / WhatsApp /G-Suite, and many more.
And so much more.
Would you like to get a free demo? Get in touch with us.