Zappyhire has once again made G2 history by earning 15 badges in just 5 months after joining G2. For this quarter of fall 2022, we were awarded 6 new badges. Zappyhire has been recognized as providing the best support and the easiest to work with by small businesses again! Our recruitment automation platform has also been rated as a high-performing Applicant Tracking System in India!
We've always believed in the power that an Applicant Tracking System can have at a small business or a startup, and this achievement is just another example of how important it is for them to have an ATS system in place. Without it, you'll be missing out on opportunities to grow your business faster than ever before. Over the years, we've seen companies (big and small) switch to our solution from bigger players in the market due to our efficiency. Our support in this regard for data migration has been exemplary, and customers love how smooth the transition was; these badges are a testament to that.
This is an honor which reflects our customers' trust in us, and we are extremely proud of our team's dedication and achievements so far.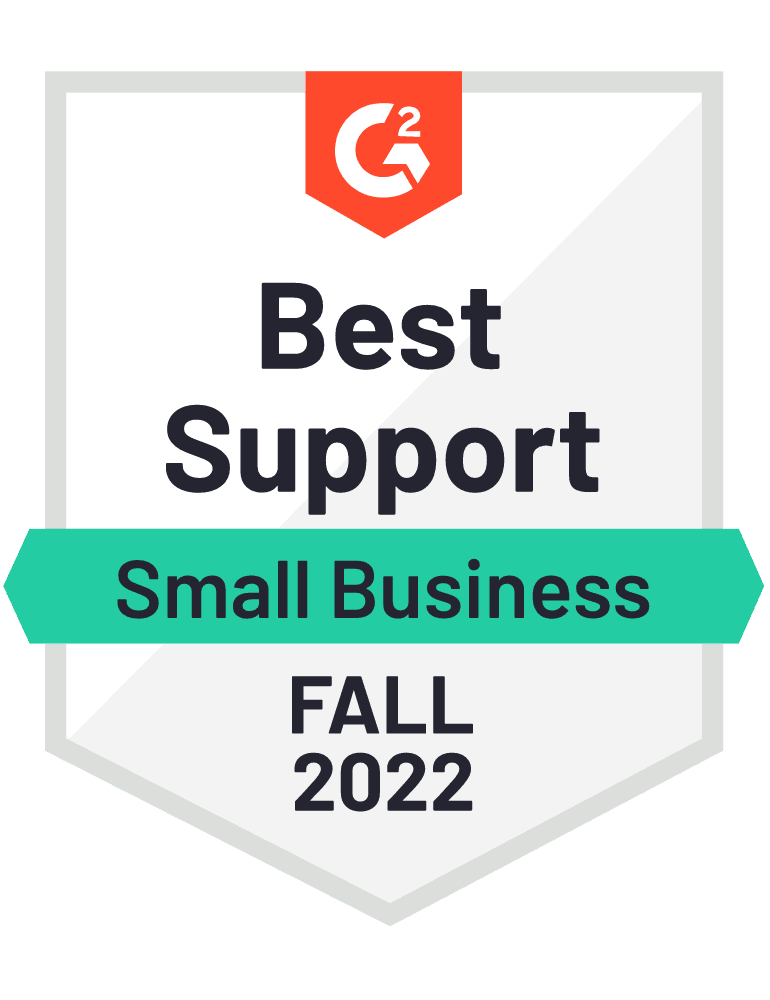 Startups and small businesses love Zappyhire!
What we've noticed is that small businesses, startups especially, have been loving us. Why? Because they were looking for something that is easy to use, flexible, scalable, affordable and easy to implement in their business workflow. They want something that will make it simpler for them to find great talent without having to spend hours every day on recruiting tasks or spend money on expensive tools that aren't going to get them anywhere.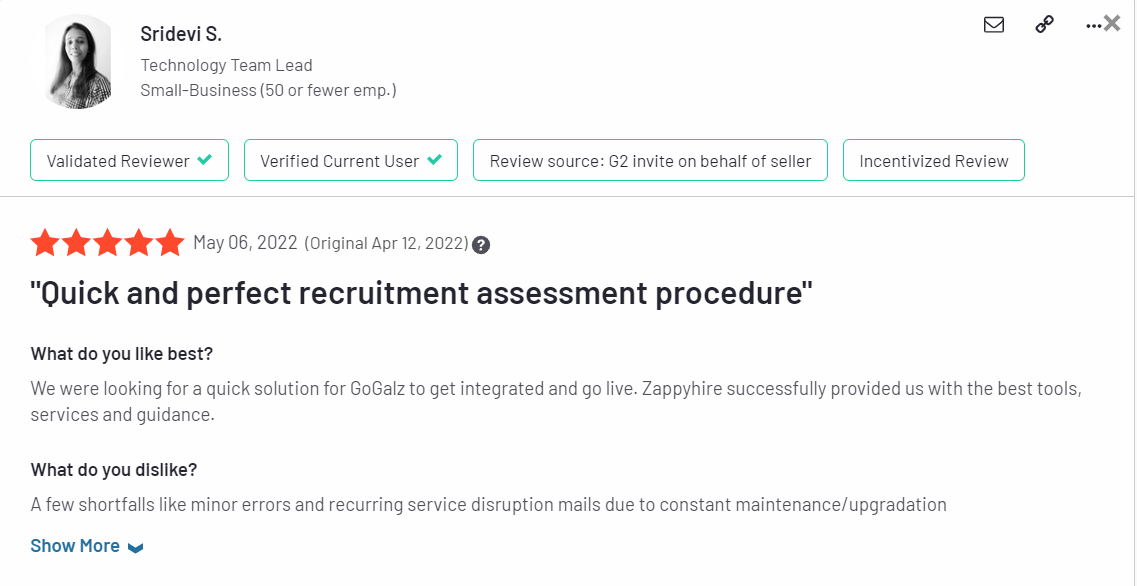 We are proud of the work we do, and we know it's not always easy for small business owners to find the right tools for their needs – especially when they don't have a dedicated IT team at hand. That's why we're so passionate about helping them find great talent, because we know that's what will help them grow their business, and keep them competitive in this tough market.
Why ATS is doubly important for small businesses and startups
The reason is simple: ATS is the best way to find the right talent for your business, and it's even more important if you're a startup or a small business, because you don't have the luxury of time or plenty of resources to waste on bad hires.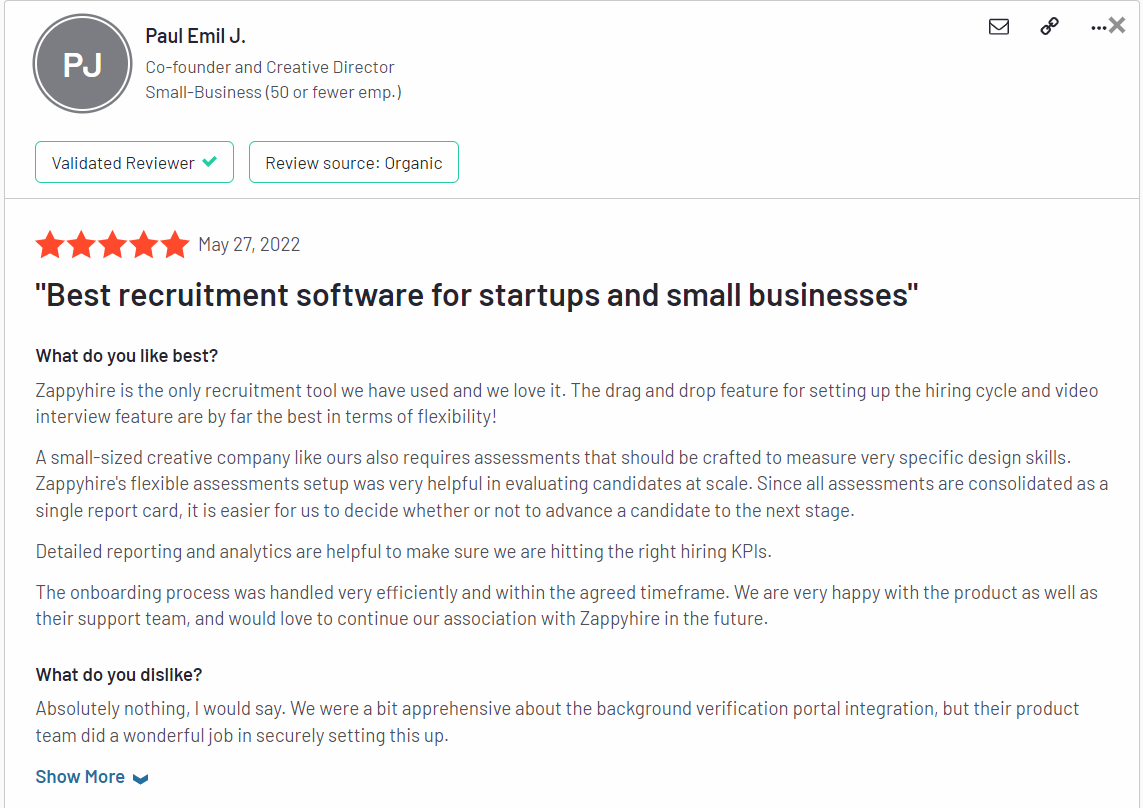 For small businesses, hiring the wrong person can be a death sentence. Oftentimes when you are starting out, every penny counts and no one wants to waste money on someone who doesn't contribute to their success. But how do you know if your new hire will be a good fit? At Zappyhire, we believe that using data-driven hiring strategies helps you make better hiring decisions and understand your candidates better.
Intelligent automation speeds up the hiring process, reduces costs associated with hiring,

improves the candidate experience

and more importantly helps hire the right talent for your business.

You can find and hire top-notch candidates quickly and easily, and reduce the number of applicants you have to sift through.

The

candidate assessments

are automated, it's easier to find the right person for the job. And since they're pre-screened, you'll be able to make a decision faster.
Having an ATS can help you improve your employer branding.
Employer branding is of paramount importance for small businesses, as it's often the only way to stand out from the competition. With so many applicants for each job and so many jobs available, employers need to build a brand identity that makes them stand out from other companies and attracts talent. An ATS can help you do this by:
Helping you build a positive reputation with candidates, by being transparent about their recruitment status, what values you uphold and how those values drive your business decisions

Marketing your company as an employer of choice through social media marketing, employee referrals or other means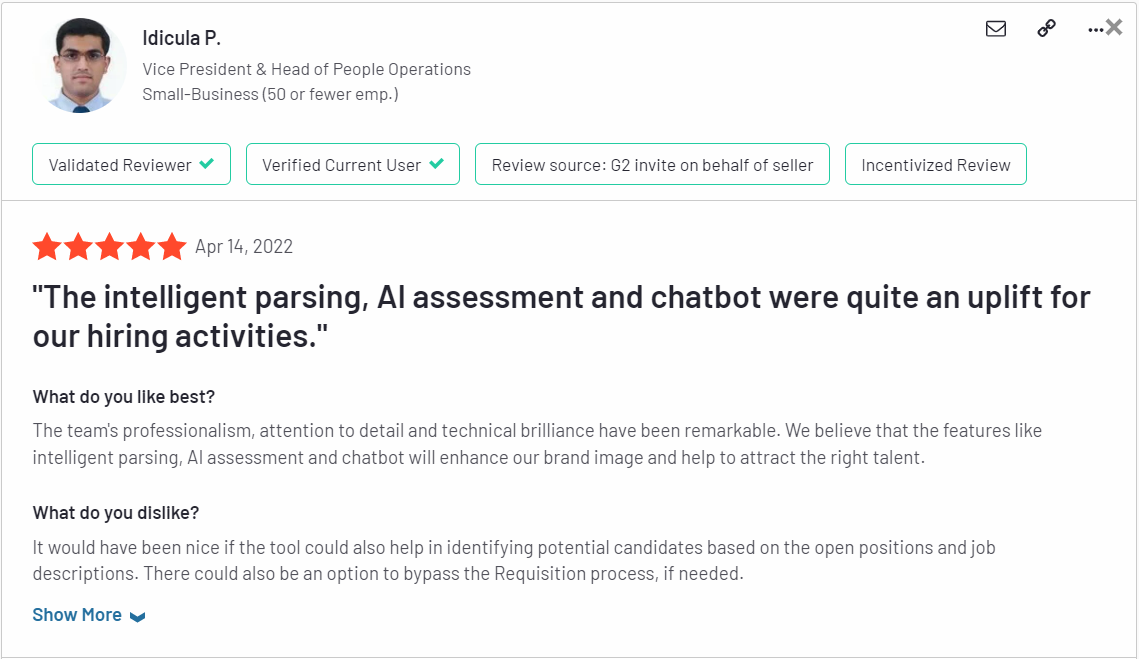 The better an employer brand you have, the more qualified candidates will reach out to you and apply for positions at your company.
This type of efficiency is important for a startup or a small business
We know that a good ATS can make all the difference in your business's success; ATSes are for companies of all sizes, and Zappyhire especially due to its highly scalable architecture. We constantly have the customers' growth in mind when working with small businesses and startups in order to make sure they have the resources they need to level up and succeed – that too at a very affordable price! We truly appreciate the love and support our clients have for Zappyhire, and we're looking forward to making your business lift off and soar greater heights by helping you pick the perfect talent! If you're considering switching to Zappyhire, no need to think twice – the proof is in the pudding!
Also read: Zappyhire Earned 8 New G2 Badges & Recognised as a High Performer in Recruiting Automation and ATS