As we continue to move through the 2020s, it's important to keep a close watch on recruitment trends. The coronavirus pandemic has accelerated many key recruiting trends that were previously underway, with some now likely to be permanent changes to the industry.
The hiring process, as you're aware, is constantly evolving. Some changes are a result of the current state of affairs, while others are long-term trends that will significantly shape the future of recruiting. The latter category is what we're going to explore in this article.
As the job market becomes increasingly competitive, it's more important than ever for employers and hiring managers to stay on top of trends in recruitment and hiring.
The Latest Recruitment Trends You Must Be Aware of in 2023
Here are the top eleven hiring trends to pay attention to in 2023 that will shape hiring practices at your company:
1. The Rise of Data-Driven Recruiting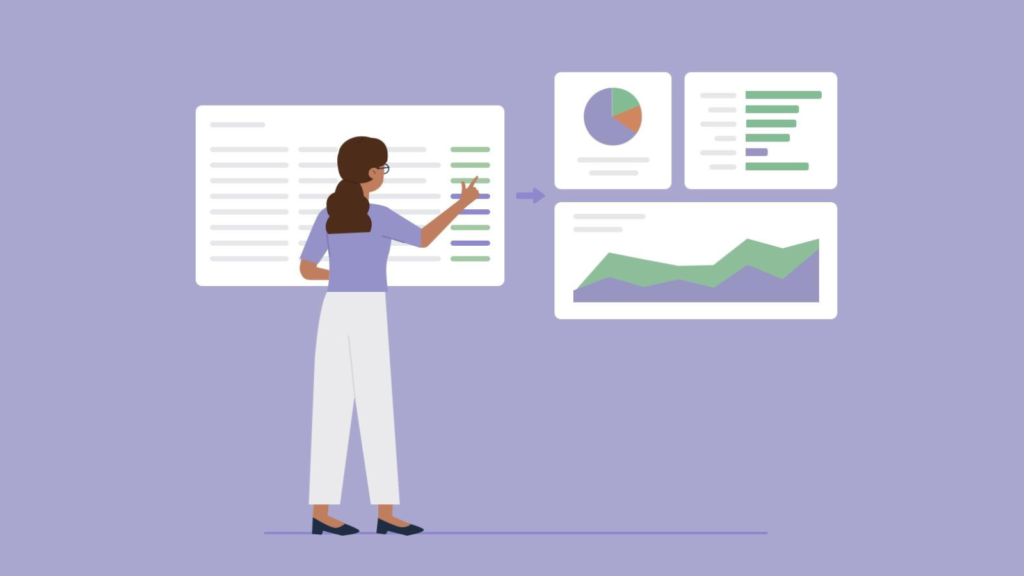 As technology advances, so do our tools. Data-driven recruitment helps recruiters make better decisions and uncover hidden patterns that may not be obvious when looking at recruitment transaction data manually.
Recruiters and HR professionals have already started relying on analytics to guide their hiring decisions and improve processes, instead of relying on instinct or experience alone. This is what the top recruiters are already doing today. Some companies, such as Deloitte have even hired Chief Talent Officers to oversee the use of data in their hiring processes.
The trend will continue in 2023 when companies will be gathering and analyzing even more data about their candidates and employees.
Recommended Reading
Why and How to Track Recruitment Metrics
The Effective Recruiting Strategies to be a Smart Recruiter
2. Remote Recruitment Processes
The COVID-19 pandemic has forced organizations to rethink their approach to remote work and enable employees to work from home in a short period of time. According to a FlexJobs survey, 65% would like a full-time remote job post-pandemic, and 31% would desire a hybrid work arrangement. While this has posed many challenges for both employers and employees, including security risks and productivity issues, it's also opened the door to hiring top talent remotely regardless of where they live or whether they are able to relocate.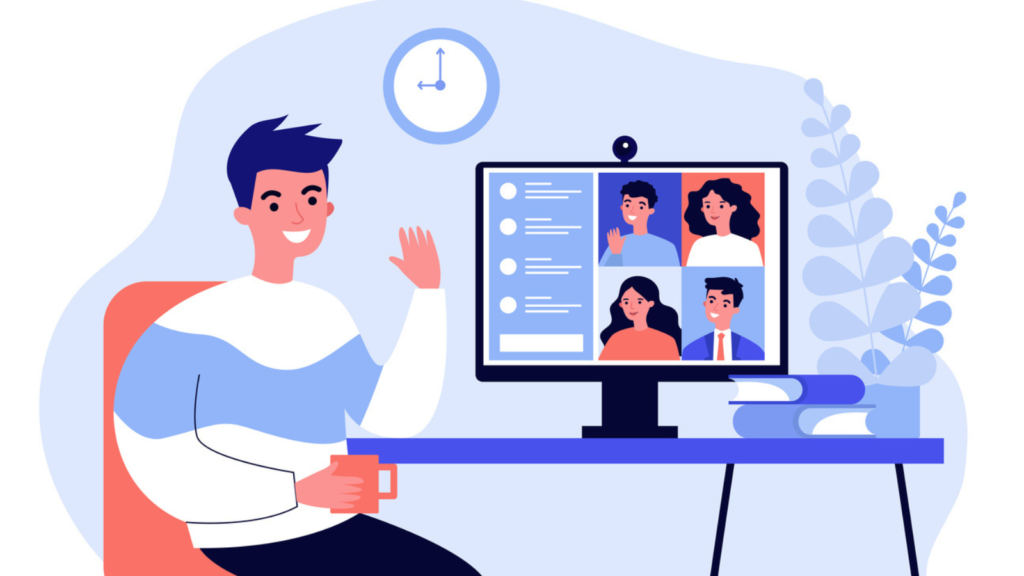 This has resulted in more flexibility for employees, in terms of where and when they work. This means that recruitment will also be conducted remotely, with virtual job fairs being increasingly popular, as well as virtual interviews, assessments and recruitment automation.
3. Reaching Passive Candidates
It's no secret that passive candidates are hard to find and even harder to attract to your company. In 2023, we will see a lot more focus on reaching passive candidates through different methods such as head-hunters, employee referral programs, and social media recruiting.
Recruiters have already started building a talent pipeline by using employee referrals or attending events to build brand awareness and tap into those potential candidates who might become interested in working in the future.
4. Diversity, Equity, and Inclusion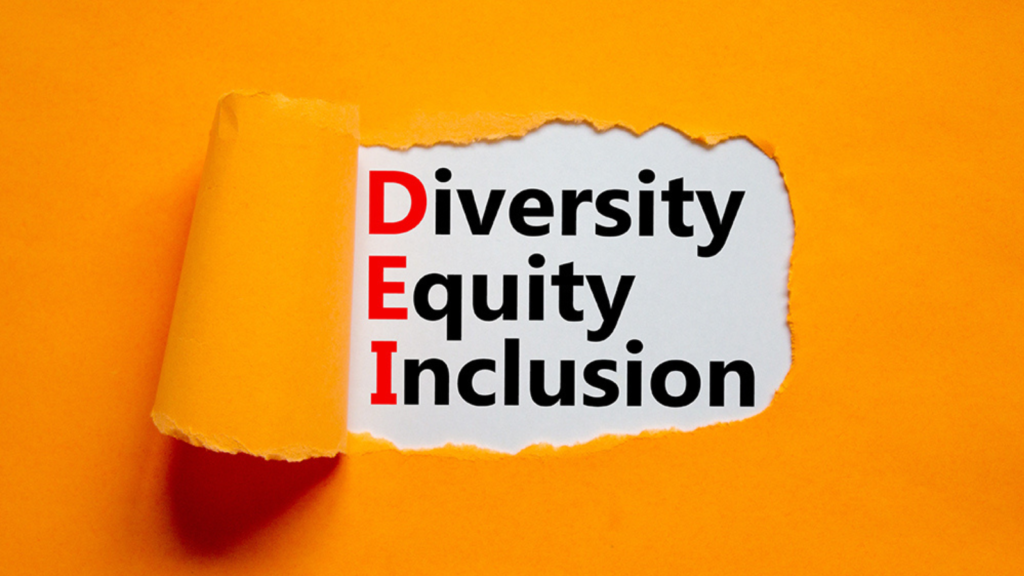 Diversity, equity, and inclusion (DEI) has become a focal point in many HR departments around the globe. A diverse workforce is often associated with a more productive workforce, so it's no wonder that many companies are promoting diversity in their recruitment processes.
In addition to the benefits for the company itself, these practices can also improve your employer's brand image and make it easier for your company to hire top talent in the future.
5. Bolder Employee Value Proposition
Even though this trend has been popular since 2016, it has grown even more important especially now when companies are fighting for top talent. It will continue to be one of the most important trends in 2023 as well.
In the past, this has been done through generic messaging like "our employees are our greatest asset." It's clear that this approach doesn't work anymore—to really reach candidates, employers will have to get much more personal with their messaging in order to stand out from the crowd.
The employee value proposition is now a unique set of benefits that potential employees get from working at your organization. It includes the culture, atmosphere, employee benefits, growth opportunities, and everything else that makes working for your company values.
Employees want to feel like they're contributing to something meaningful and not just a cog in the machine working for a paycheck. The most successful companies will be those that can relate to prospective employees on a human level.
6. Gamification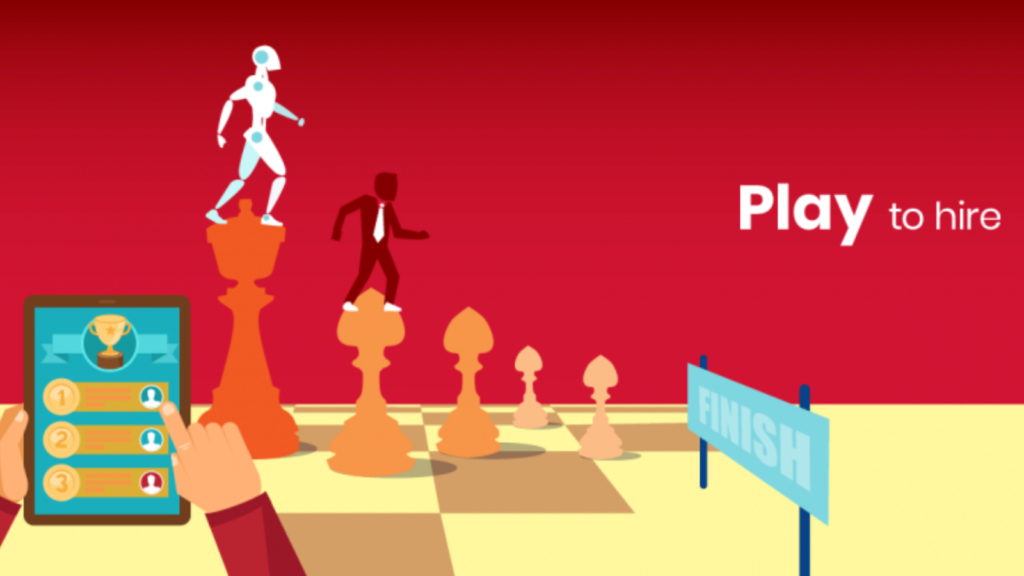 Gamification is another trend that has already made its way into the recruitment process. Many organizations use gamification to make their job postings more engaging, especially for Millennials and Gen Z candidates.
Gamification is the process of making something more game-like: creating challenges, giving out rewards, and tracking progress towards goals. As gamification becomes more popular in other areas (like getting more steps in during the day or learning a new language), it will also become more popular as a tool to help employees learn vital skills and retain information.
Gamification techniques can be used in a number of ways during the hiring process, including using leaderboards to increase the number of applicants, conversational chatbots, AI-based video interviews or using rewards like digital badges to encourage referrals. Gamification can also be used as a way to turn training into an engaging experience that will help employees reach their goals faster and retain more information.
This can be done through apps, websites, and even email newsletters, so it's accessible to companies of all sizes.
Recommended Reading
How Recruiting Technology Improves Candidate Experience
How Recruitment Marketing Helps Businesses Attract and Retain Talent
7. Focus on Retention
Too often companies focus on hiring new people without considering how they might impact their current employees. If a company has high turnover rates or doesn't offer competitive benefits, they might need to rethink their strategy. Instead of focusing all your energy on recruitment, focus some of it on improving retention.
Turnover is expensive, so companies are investing in building better relationships with employees to retain them longer. This means better onboarding programs, scheduling flexibility, and opportunities for growth to start making employees feel valued from day 1.
8. Social Media Recruitment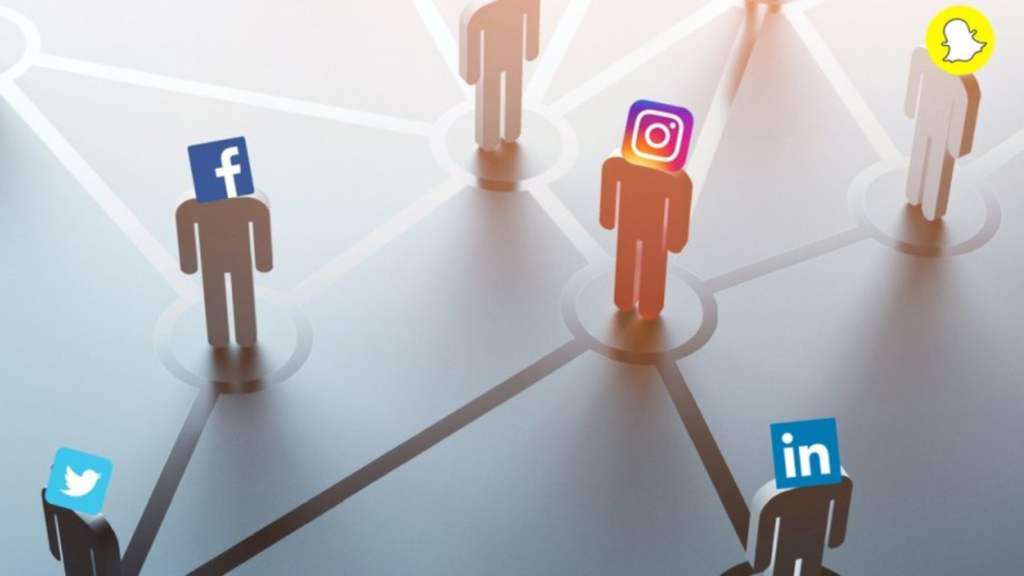 Social media is not just a place to connect with friends and family anymore. It's also a great way for companies to find and recruit new talent. There are around 4.50 billion active users on social media across the globe. This is a number that will only continue to grow as we move forward, so it makes sense that many recruitment experts predict that social media recruiting will be a top trend moving forward.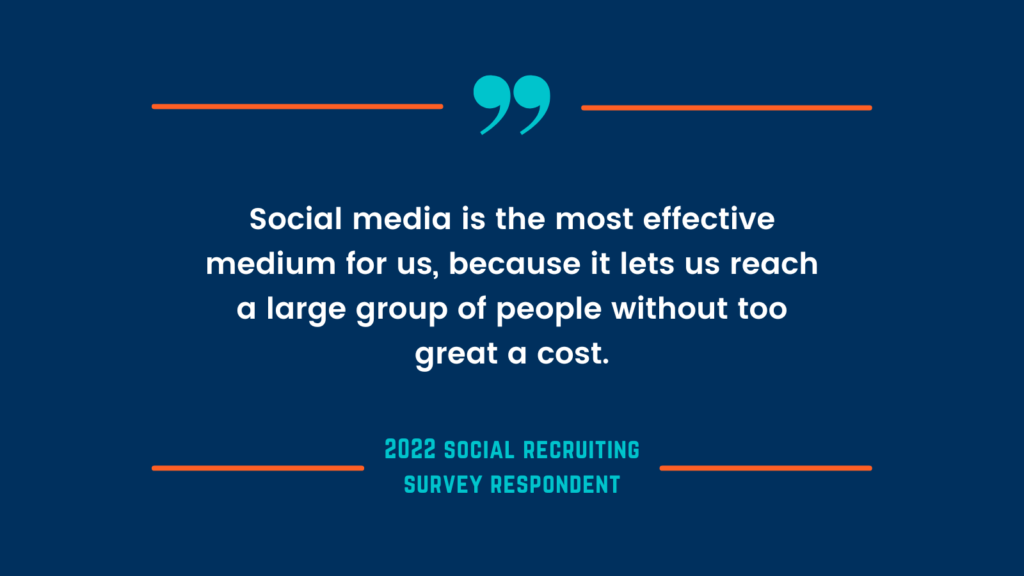 As more and more companies turn to social media to find prospective hires, we'll continue to see these channels become the place where job seekers and recruiters connect and collaborate. All the popular social media platforms are experimenting with ways to make their platforms more friendly for recruiters and job seekers alike. For example,
Facebook has been a leader in this space, launching its new jobs feature that allows you to create a job posting from your company page
LinkedIn recently introduced a feature that allows you to find people who have viewed your profile and reach out to them directly
Twitter rolled out group direct messaging so recruiters can DM groups of people at once
Instagram launched ads with call-to-action buttons so you can link back to your website or landing page
Snapchat is exploring even more ways for users to be creative with their video resumes by sending snaps
9. Increase of Workforce Analytics
Workforce analytics involves gathering large amounts of data and analyzing it in order to make predictions about future workforce trends and needs. Experts believe that this practice will become increasingly popular over time due to the importance of accurate forecasting when hiring new employees.
Data analytics in recruiting and hiring processes can be done by collecting information about past employees, such as their performance reviews or exit interviews, as well as current ones (through surveys). The goal is then to analyze this data so that companies can better understand what they need from a new hire before making any decisions about who gets hired next time around!
HR professionals use data-driven methods to make decisions about which candidate to hire or how much to offer someone for a position (just to name a few examples). In fact, according to some experts, analytics has already become the "cornerstone" of HR decision-making.
10. Renewed Focus on Skill-based Hiring
In a skills-based hiring process, employers will look at the candidates' abilities, skills and results rather than their resumes or other things like educational background that don't necessarily affect what they can do for the job. This is an increasingly common trend in the job market that has already swept up many leading employers—in fact, according to a Harvard Business Review, human resources professionals are stating that skill-based hiring has started to become part of their standard recruitment practice, and that the need for a degree has drastically reduced.
11. Gig Economy
As more Millennials and Gen-Zs enter the workforce, companies are becoming more open to hiring employees on a contract basis rather than as full-time workers with benefits packages. This is also partly due to technological advancements, as it has become easier than ever before for employees and employers alike to communicate remotely from anywhere in the world at any time.
If you're a recruiter, make sure you have contracts and policies in place for this type of employment situation, as well as software for managing your workforce (whether all freelance or not)
And so,
This year, so far, has been an exciting year for recruitment, as we saw a number of recruitment trends take root. Most of them are likely to continue into the next decade, while others will give way to new developments. If you're looking to stay ahead of these trends in 2023, Zappyhire's recruitment automation solution is here to save the day. Elevate your brand to the next level starting at the core process of recruitment. It's time to start making smarter, data-driven hiring decisions that will be beneficial in the long run.